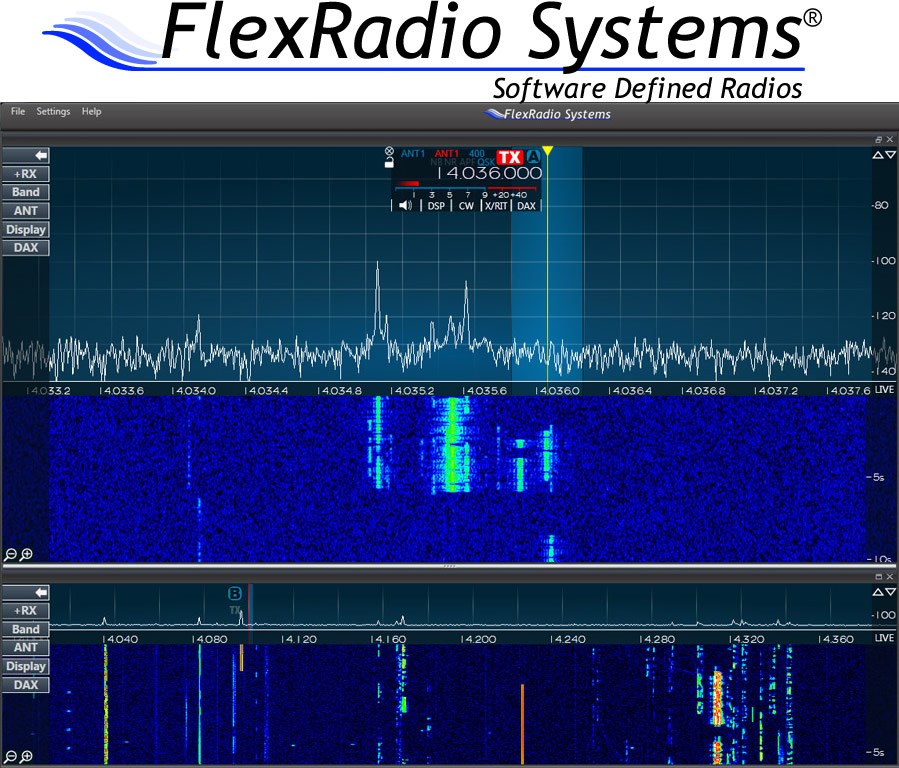 FlexRadio Systems designs, manufactures and supports two lines of HF transceivers for the amateur market.
Our newest offering from FlexRadio Systems is a family of digital direct sampling (DDS) radios, the FLEX Signature Series, that offers support for anywhere from four to eight receivers depending on the transceiver model. The FLEX Signature Series operates with our newest software offering, SmartSDR, which is setting new standards for software defined radio solutions.
The original FLEX Series line of quadrature down-sampling to baseband SDRs includes both a 5W QRP and a 100W HF/6m transceiver, both supported by our industry leading software, PowerSDR. 
All of our radios are designed and made in the U.S.A.


  ParmaCom represent Flex-Radio-Systems for the Benelux.
  Your contact person: Ger Metselaar (PAØAER).
Telefoon: 06-25050255  |   Skype: Parmaonline  | mail |
Ommelanderdrift 41 | 9781 LB  Bedum